The Route to Samosir
11/03/09
Samosir (within Lake Toba) is
an island within the island
of Sumatra, Indonesia. Most visitors to Samosir fly to Medan, the gateway to North Sumatra, which is only about 50 min from Kuala Lumpur, crossing the Strait of Malacca. Samosir is a great place to be for scenery and culture or simply to chill out. Here're some
get-in
and
get-out
tips, from my recent trip there, to share with anyone who is planning a trip there.
Going through the immigration at the Medan Polonia International Airport was a breeze for me. Arrival procedures are pretty standard. Two forms, namely Customs Declaration Form and Arrival/Departure Card, are to be filled and submitted on arrival. The Departure Card (detached from the arrival card) is to be retained in the passport and submitted to the Immigration Officer on departure.

Leaving the country can be tricky if you are unfamiliar with the rules. Get your boarding pass at the Check-in Counter as usual but be sure to keep some Rupiahs for the airport tax (Rp75,000 for Polonia International Airport: international flights), paid at the Airport Tax Counter. Then submit the "fiscal form", which you collect at the check-in counter, to the Fiscal Counter. Foreign visitors are exempted from the fiscal that Indonesian citizens required to pay when exiting the country. Do not forget your Departure Card, which you have been keeping since arrival, as it will later be collected by the immigration officer.

PS: Although the access to the Polonia airport terminal is restricted to ticket holders, there are people, in plain clothes, within the terminal who offer assistance with the flight check-in, presumably with a fee. If in doubt, always hold on to your documents and do the check-in yourself! Kuala Namu International Airport, currently under construction, is to replace the current airport in the near future.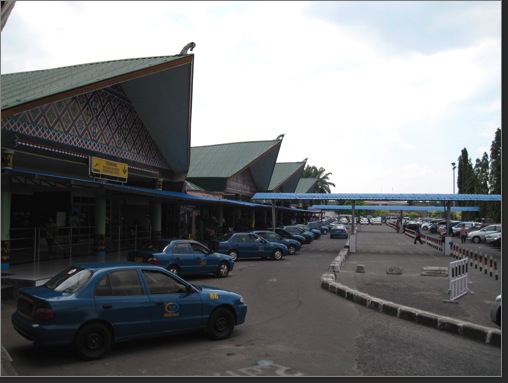 Medan Polonia International Airport


The journey from Medan to Prapat, the town by Lake Toba, takes about 4 hours by taxi and you get to experience the local traffic and driving ethic along the way. Some taxi companies pick you up directly from the airport and the trip to Prapat costs about Rp70,000 per person in a 8-seated Toyota Kijang.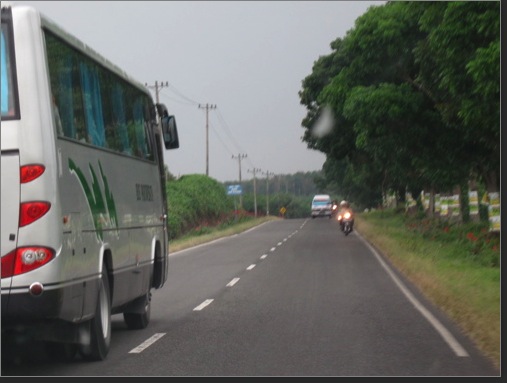 En route from Medan to Prapat


Prapat is served by regular ferry/boat service to Tomok and Tuk Tuk on the Samosir Island. Tuk Tuk is where most accommodation can be found. Some resorts in Tuk Tuk can pick you up from Tomok if you miss the last evening boat to Tuk Tuk, which leaves earlier than that to Tomok. Be sure to get enough cash at Parapat before crossing as there is no ATM machine on Samosir Island. There will be more on the lake, island and its people in the coming blogs.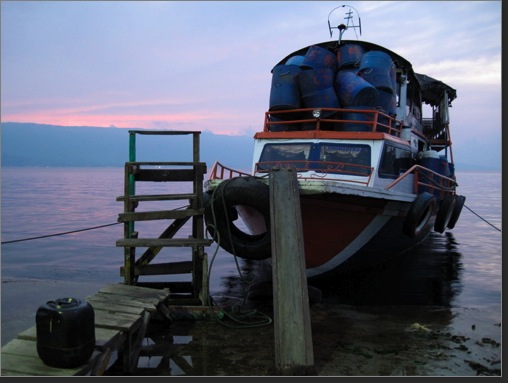 Boat to Samosir from Prapat


Related links: