05/03/08
I know Valentine's Day is in Feb, this is about something else.
Located on the
Royal Mile
in Edinburgh, the Heart of Midlothian is probably the most spitted on heart-shaped structure anywhere! Check out the links for the reason behind.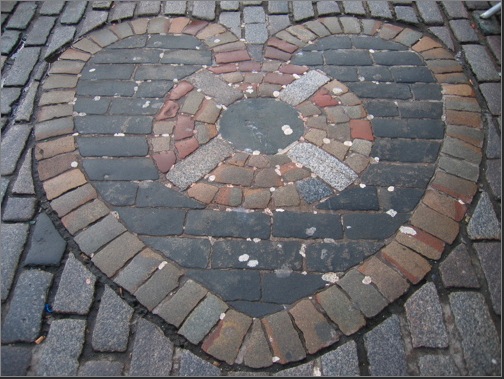 The Heart of Midlothian, Royal Mile, Edinburgh (12/2007)
Related links:
31/01/08
How much is that doggie and gin and rum in the window?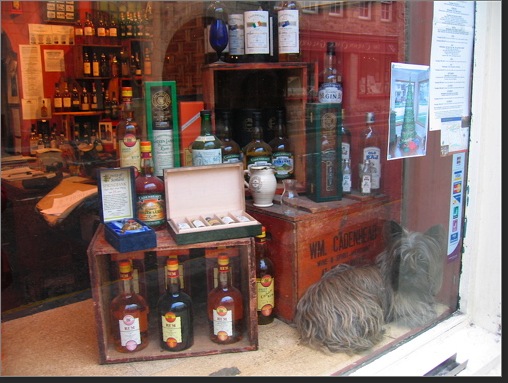 Shop front window display of a liquor store (
off-license
) at
Royal Mile
, Edinburgh (12/2007)
15/08/07
The place referred to earlier as "Land of Tartan and Kilt" is actually better known as Scotland (as you might have guessed :-P). This statue in the capital tells the story of a faithful dog, known as Bobby.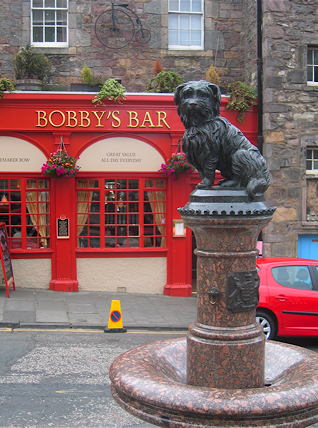 The Statue of Greyfriars Bobby in Edinburgh (2006)