Malayan Railway (KTM) Land in Singapore
01/08/10
I travelled by train between Malaysia and Singapore for the first time in May 2010 and got to experience firsthand the rather unconventional border crossings that have been properly summrised in
Wikipedia
as follows:
* Towards Singapore, Malaysian immigration officers carry out immigration clearance on board the train at Johor Bahru railway station. After clearing immigration, the train crosses the
causeway
and stops at
WTCP, where all passengers must proceed to Singapore Customs and Immigration. Therefore, travellers entering Singapore by rail are following the correct order of immigration clearance, that is, exit granted by Malaysian Immigration in Johor and entry granted by Singapore Immigration in Woodlands. After clearing immigration at Woodlands, passengers may disembark or continue their journey to Tanjong Pagar by train.

* Towards Malaysia, passengers must board the train at Tanjong Pagar and clear Malaysian Customs and Immigration before boarding. The train travels about 30 minutes to WTCP and stops for another 30 minutes to allow sufficient time for passengers to clear Singapore Immigration. In this case, passengers are granted entry into Malaysia before clearing Singapore Immigration, which is contrary to international practice. To circumvent this problem, Malaysian immigration officers do not stamp on passengers' passports.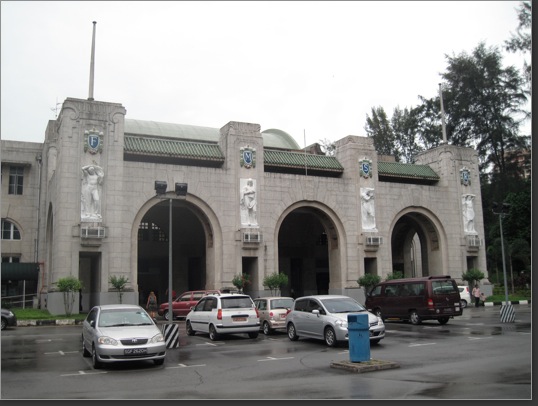 Tanjong Pagar Railway Station is the current KTM terminal in Singapore (05/2010)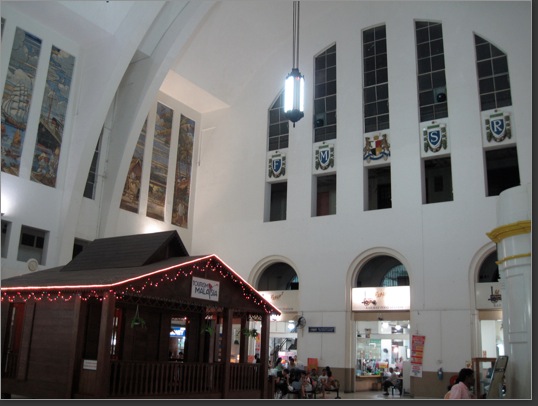 The station was opened in 1932 and nicely decorated with sculptures and murals (05/2010)

The reason behind the bizarre immigration procedure is that the Malayan Railway (Keretapi Tanah Melayu, KTM) land in Singapore was leased to the Federated Malay States by the Straits Settlement government then under a 1918 colonial ordinance for 999 years (
The Star
,
Malaysian Insider
) and the status of the KTM land has been subject of dispute after the separation of both countries. A breakthrough in the impasse was made recently with the signing of a historic agreement on 24 May 2010. The KTM Singapore terminal will be moved from the current one in Tanjung Pagar to Woodlands nearer to the border by 1 Jul 2011, hence, freeing up the KTM land for joint development by both countries in the future.
Related links: